An essential guide to electrical safety mats
Posted on 24/11/2016 Category: Electrical Safety Products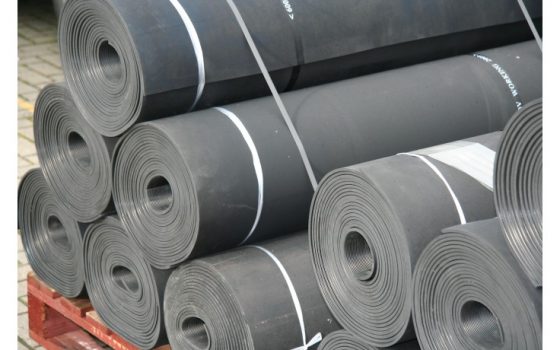 Electrical safety mats are an important health and safety product, often used in industrial applications to protect staff members from electric shocks. In this guide, Martin's Rubber offers some need-to-know information about electrical matting, answering some of your most frequently asked questions.
Electrical safety equipment
The term 'electrical safety equipment' refers to any product that is used to protect individuals against injury caused by the malfunction of electric appliances. Most commonly, the phrase is applied in terms of workplace electrical safety, where extra care needs to be taken when using electrical products. One of the most common electrical safety products is electrical rubber matting, as it provides required protection against the highest voltages.
Electrical safety mat requirements
Where there is risk of shock, all industries require electrical safety matting. These can include specialised industries such as manufacturers, lift maintenance companies and construction sites. Additionally, general maintenance departments who operate large machines at a high voltage also employ electrical matting, while more common industries such as retail and leisure centres may also choose to have electrical safety matting, due to the risk of electric shock.
Electrical safety mat specification
Electrical safety mats are required to offer certain levels of electrical protection, depending on the level of risk. The specifications of electrical matting will depend on the voltage level. Generally, the larger the voltage, the higher the specification of electrical rubber matting needed. For example, if the working voltage is 450V, the electrical mat selected should be suitable. It is important, when choosing a rubber mat for electrical safety, that the specification of the product is quantified, for example the 1000V electrical safety mat stocked at Martin's Rubber is specified as a BS EN 61111.
Types of electrical safety
There are many additional safety products to electrical matting and requirements may change, depending on the application. Some additional electrical safety products include:
Electrical rubber matting
Gloves
Insulated tools
Cable protectors
Buying electrical safety mats from Martin's Rubber
Martin's Rubber are leading manufacturers and stockists of safety products, including electrical rubber matting. If you require protective matting, simply visit our online store, where you will find a wide range of matting suited to different voltages. Our electrical matting is available in a range of sizes and can be made to order if required.
The post An essential guide to electrical safety mats appeared first on Martin's Rubber Company.