How to size an O-ring with our O-ring size chart
Posted on 18/05/2016 Category: O-Rings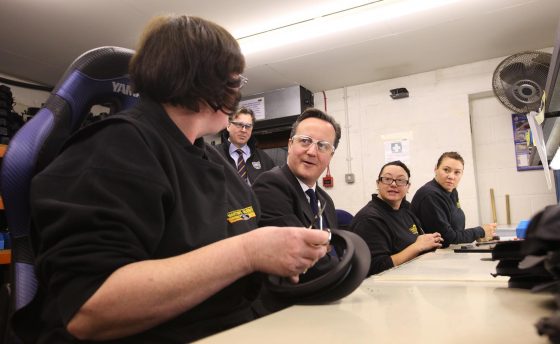 The vast array of O-ring sizes available today presents a distinct selection challenge when trying to specify the right product for your application. Here at Martin's Rubber, we appreciate the headache that this can cause. Which is why we've developed a handy O-ring size chart to give you a comprehensive list of standard O-ring sizes according to British, American, DIN, and European standards. O-rings are used in almost every appliance, amenity, motor and plumbed system in existence, with hydraulic and pneumatic systems almost certainly requiring an O-ring. Here at Martin's Rubber, we have produced a handy O-Ring Size Chart, which helps you to find the size and housing you require quickly and easily. This chart is aimed at anybody searching for an available O-ring. Whether that be to source a standard size, cross-reference a British Standard (BS) specified O-ring, or acquire information regarding recommended groove sizes; our O-ring size chart has all the essential details to make your life easier.
O-ring cross section size guide
Our O-ring size chart provides you with two distinct benefits. On the one hand, it will give you up to date information about recommended groove sizes for O-rings for dynamic and static sealing of pressure up to 100 Bar (1500psi). Don't forget to consult the notes at the bottom of the guide regarding exceptions and consultation terms and conditions. While the O-ring size chart also lists standard sizes by Inner Diameter (ID) and O-ring cross-section. Plus, we supply the related BS number, where applicable, for a quick point of reference. For information on pricing and materials, it is well worth speaking to us directly for an honest and informed quote. Suffice to say, we hold a vast range of O-rings in stock, available to purchase from our online store at any time.
Bespoke O-ring manufacturing process
For unusual sizes or urgent requirements Martin's Rubber has the specialist in-house technology and expertise to machine turn O-rings. The only limitation is the shore hardness of the material (85-90 Shore A or harder can be machined), which will deliver a slightly different finish to moulded O-rings but still provides a viable alternative solution. If you require a particularly specialised O-ring, that is either going to be made of a specialist material or is geometrically irregular (in other words, not circular), we can create a mould tool to produce bespoke O-rings to your exacting specifications. This bespoke O-ring manufacturing process is a service that we perform for many high-specification applications and would be happy to discuss further with you.
Where can I buy rubber O-rings?
As a manufacturer, major stockist and supplier of O-rings, Martin's Rubber Company offers the broadest range of choice to satisfy even the most demanding and bespoke requirements. Our O-ring size chart details preferred sizes from the accepted British, American, DIN, and European standards that are likely to be readily available with our existing tooling. Full delivery, price and technical details can be supplied on request. So why not give us a call for more information? Find out more about our O-Ring products by speaking to us on 023 8022 6330, or [email protected].
The post How to size an O-ring with our O-ring size chart appeared first on Martin's Rubber Company.