Our Range of Electrical Safety Matting
Posted on 01/08/2016 Category: Electrical Safety Products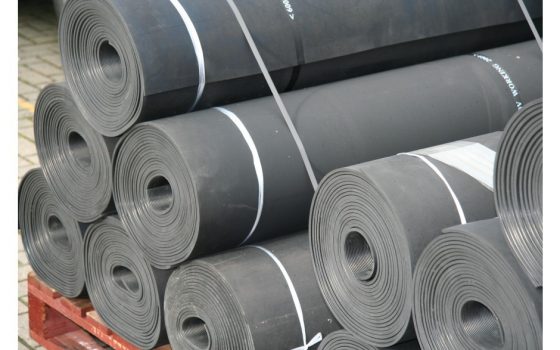 Here, we will outline the different types of electrical safety matting that are available in our range and demonstrate in which situations electrical safety rubber matting should be used.
What is Electrical Safety Rubber Matting?
Firstly, we should understand what electrical safety matting is. Electrical Safety Matting is made out of rubber, which is the perfect material to use due to its flexibility, cushioning nature, non-slip characteristics and, most importantly, its capability to act as an insulator. Rubber is an ideal material for electrical safety matting because it is naturally dielectric. Therefore, it inhibits the flow of electric charge and ultimately prevents the free flow of electrons.
The dictionary definition of electrical safety matting is: 'A sheet of flat rubber that is usually placed on the ground in various applications to provide an element of safety'.
What should I use Electrical Safety Matting for?
Electrical safety rubber matting should be applied in certain situations in order to prevent hazardous conditions. To ensure maximum electrical safety, electrical safety matting should be used in the following locations:
In front of switchboards
In front of machine control gear
In plant rooms
In lift control gear rooms
Electrical safety matting can also act as portable protection for site engineers working on live equipment.
Important Electrical Safety Matting information
It is important to note that electrical mats will not provide any protection against electric shocks if the operator or user simultaneously touches a large area of metal that is likely to have an earth (such as those found on control panels) and an exposed live conductor.
Ignoring this information could result in extreme bodily harm. It is vital that the user is protected by personal protective equipment, such as our electrical safety gloves.
Essentially it is important to remember that electrical safety floor mats can only protect against earth contact through the floor.
We would strongly recommend that if you are responsible for Health & Safety, you should read this guide from The Health and Safety Executive.
Our Electrical Safety Matting products
At Martin's Rubber, we offer electrical safety rubber matting products suitable for both indoor and outdoor use. We supply a broad range of rubber matting products for industrial and commercial use. If you're looking to prevent fatigue, wear and slippage then you should check out our anti-slip and anti-fatigue matting. Due to its strong safety elements, this matting is suitable to be used in situations that see a heavy flow of traffic such as:
Retail
Industrial
Leisure environments
Our industrial rubber flooring range consists of:
Fine fluted grades of light-weight rubber flooring
BSEN61111:2009 electrical matting
Thermoplastic matting grades
Why choose Martin's Rubber for your Electrical Safety Matting
Rubber matting comes in many of the popular polymers and is available in a range of surface finishes. Our different types of rubber matting are all long lasting, have high temperature allowances and are weather resistant. Here at Martin's Rubber, we are able to cut your electrical safety matting to the size that you require. So whatever your requirements, we have a bespoke solution for you.
For further information, call 023 8022 6330 and speak to a Martin's Rubber expert about your application and the type of rubber flooring product that you require. Alternatively, contact us via email on [email protected] for further assistance.
The post Our Range of Electrical Safety Matting appeared first on Martin's Rubber Company.