Stick with us for all your adhesive and sealant needs
Posted on 08/08/2016 Category: Technical Features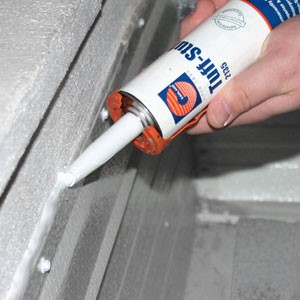 From household chores to the manufacturing of aircraft carriers, sealants are applied in a variety of situations. As adhesive stockists, we at Martins rubber have used our knowledge of sealants and cyanoacrylates to compile a guide of the adhesives available from our store.
While sealants can be applied to a range of industries, from the household adhesive to industrial cyanoacrylates, they all have the same aim: to provide an air/water tight seal to prevent product leakage. As adhesive stockists, Martins Rubber provides a wide range of sealants, varying in strength and specification.
Sealants for a range of applications
Our sealants are available for a wide range of application purposes, from rubber to concrete and wood. While some are used for general purpose tasks, we specialise in manufacturing and industrial sealants in order to solve any issues with material bonding problems. We supply the full range of adhesive products, which can provide a solution for rubber gaskets, extrusions and mouldings to substrates for engineering plastics, metals or construction materials, including wood and concrete.
The Alpha Dunlop range is a comprehensive and proven range of adhesives and sealants that comprise of over 300 products. Therefore, as adhesive stockists, Martins Rubber can provide you with a wide range of products for almost every application.
Cyanoacrylates and other popular adhesives
Cyanoacrylates or 'super glues' are ranges of fast-acting, strong sealants used mainly for industrial purposes. Adhesives are available for more general application as solvent based or water-based adhesives. The Alpha Dunlop range is particularly suitable for engineering tasks.
Sealants, such as polyurethane (PU), silicone and gasket paste, meanwhile are designed to blend with a variation of materials. PU sealants are also easy to apply and quick to cure. Our other adhesive options include anaerobics and epoxies. Self-adhesive backing materials are also available for products such as foam rubber sheet and strip products. These can then be used for specific applications and substrates for a permanent bond.
Contact adhesives for bonding rubber
The traditional option for bonding rubber sheeting and rubber extrusions to itself and substrates, contact adhesives are a suspension of rubber in a solvent base. Once applied to the surfaces requiring bonding, the solvent evaporates leaving a tacky, energised layer of rubber adhesive. This is then ready to bond to its mating, similarly prepared, surface as soon as contact is made. Martin's Rubber can supply various systems, depending on your host materials and service conditions.
When using any form of adhesive it is vital to prepare the surfaces involved in line with manufacturers recommendations, otherwise results can be inconsistent. Our experienced staff here at Martins Rubber can advise you on the most effective adhesive for your needs. Contact us on +44 (0) 23 8022 6330 or email [email protected].
The post Stick with us for all your adhesive and sealant needs appeared first on Martin's Rubber Company.