Why you should source your foam rubber sheeting from Martin's Rubber
Posted on 10/10/2016 Category: Electrical Safety Products, Rubber sheeting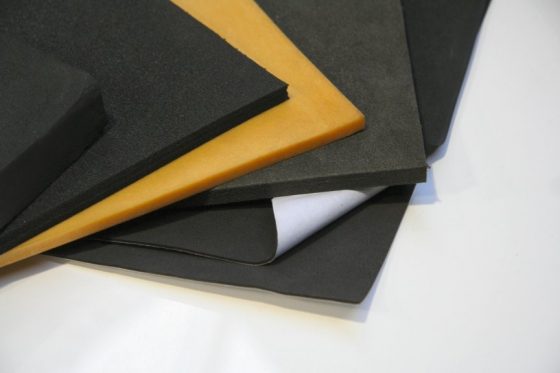 In our latest blog, we explain what foam rubber sheeting is, what applications it should be used in and why Martin's Rubber should be your foam rubber sheet supplier of choice.
What is foam rubber sheeting?
Foam rubber sheeting can be used in many applications, whether it is for flooring purposes or insulating walls. In simple terms, foam sheeting is made by forming gas bubbles in a liquid polymer mixture using a blowing agent; this is then formed into a sheet. At Martin's Rubber, we have the capacity to cut our foam rubber sheeting to your required size or we have standard sized 'off the peg' rolls.
What industries might use foam rubber sheeting?
As a leading foam rubber sheeting supplier, we have provided foam rubber sheeting for a wide range of applications in various industries, including:
Medical industry
Marine industry
Defence industry
Aerospace industry
Motorsport industry
Advantages of having Martin's Rubber as your foam rubber sheet supplier
There are various reasons why we believe that Martin's Rubber should be your preferred foam rubber sheet supplier of choice. Chiefly, we have many years of experience in the rubber industry and make it our primary goal to meet your needs and requirements.
Those aren't the only reasons though. You might also be interested to hear that:
We supply foam rubber sheeting rolls in a range of sizes and thicknesses.
We offer a bespoke service, which is useful if you require custom sizes and special materials.
We have a range of various material options in foam rubber sheeting.
We can supply your foam rubber sheeting with or without adhesive backing.
We can rapidly manufacture and deliver your foam rubber sheeting.
Our foam rubber sheeting is suitable for diverse application requirements.
Contact us today about out foam rubber sheeting
If you would like more information about all our foam rubber sheeting products here at Martin's Rubber, please call us on 023 8022 6330 or email us at [email protected].