How our Finite Element Analysis testing is used in the motorsport industry
Posted on 20/03/2020 Category: Rubber Testing Tags: Finite element analysis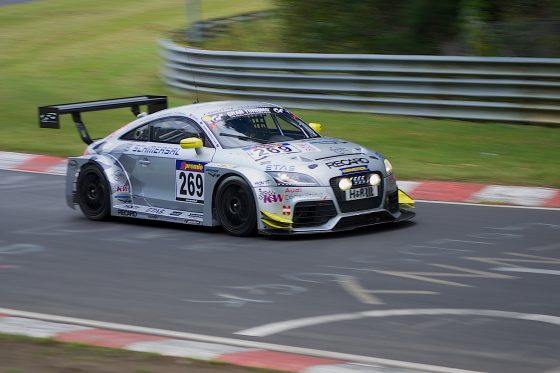 In motorsport, the margins of success are narrow. With titles, investment and reputations at stake, minimising costly mistakes is an all-consuming obsession. The use of rubber products in the motorsport industry is long documented and the motorsport industry knows they can trust Martin's Rubber because we are relentless perfectionists too. With finite element analysis (FEA) software at our disposal, we can simulate the predicted response of elastomer parts before they go into production to ensure they deliver peak performance on race day.
What is finite element analysis?
Finite element analysis (FEA) is a computer modelling technique used to predict a rubber material's response to stress and strain. It allows manufacturers to test whether a specified design will function to the desired standards of performance before a mould tool is even manufactured.
Using finite element analysis software in this way, we can help minimise costly failures at the design stage. Think of the amount of time, money and headaches that can alleviate a commercial manufacturer. Now, imagine how crucial that type of intelligence can be for a motorsport company. Virtually priceless.
Finite element analysis in motorsport
Martin's Rubber has developed well-established working relationships with designers and engineers across a wide range of teams and supply chains involved in the motorsport industry. Our high standards have seen us support constructors in Formula 1, WRC, BTCC, WTCC, LMP1, MotoGP, SBK and Motocross with our motorsport FEA analysis.
The industry's tireless behind the scenes efforts to gain those fractional margins needed to win races have brought finite element analysis in motorsport to the fore. Having the ability to test concepts, products and technology to the point of absolute certainty of their competitiveness is hugely valuable – especially in an industry fixated with controlling a dizzying amount of variables.
Motorsport FEA analysis at Martin's Rubber
With more than 150 years of rubber engineering experience and a proven track record of producing high-calibre parts for the motorsport industry, Martin's Rubber knows what it takes to wring out the maximum performance from our rubber products.
Whether a part needs to be lightweight, resistant to high temperatures or capable of high tear strength (or a combination of all three), our motorsport stress analysis modelling enables us to design and manufacture parts that are built to the highest standards of performance, reliability and durability.
Our expertise in interpreting finite element analysis data has led to the development of countless motorsport parts, such as KERS system vibration mounts, low-friction aerodynamic seals, CV boots and suspension gaiters. That's just the tip of the iceberg, however, and we wholeheartedly welcome new challenges and collaborations.
How motorsport stress analysis helped Bike IT DRT Kawasaki
Talking of collaborations, when the Bike IT DRT Kawasaki motocross GP team needed to develop modified engine components their legendary team principal, Steve Dixon, took a racing line directly to Martin's Rubber. We were tasked with developing cam chain guides, a non-standard manifold and a bespoke seal for a customised airbox.
Armed with only sketches and standard components, we were able to use finite element analysis to analyse material specifications and model solutions that delivered less friction and more durability. Plastic prototypes, production tooling and the finalised rubber mouldings followed thereafter as part of a service Steve Dixon hailed as: "versatile, innovative and responsive".
Find out how our finite element analysis expertise could benefit your motorsport application by speaking to one of our motorsport FEA analysis experts. Contact Martin's rubber on +44 (0) 23 8022 6330 or email [email protected] today.