Our guide to wiper seal sizes
Posted on 27/10/2015 Category: Seals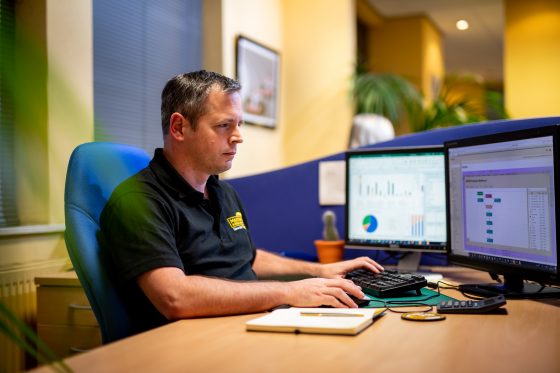 In this latest informative article Martin's Rubber gives you our comprehensive guide to sizing up your wiper seals correctly. When specifying any seal it is vitally important to make it clear whether you are measuring the seal itself or the housing that it fits. Our software requires this information to apply the correct preload to the seal elements, which dictates the final sizes. In the illustrated example above, we show a cross section of a K108 composite piston seal and identify the seal or housing dimensions that we require to produce a custom seal. We can work with either the seal or housing dimensions but we MUST know what the sizes you have given us refer to, so that we can manufacture seals with the correct sizes for your application. When looking for this information on a Wiper or Scraper Seal, we again need to know preferably both the seal and housing dimensions.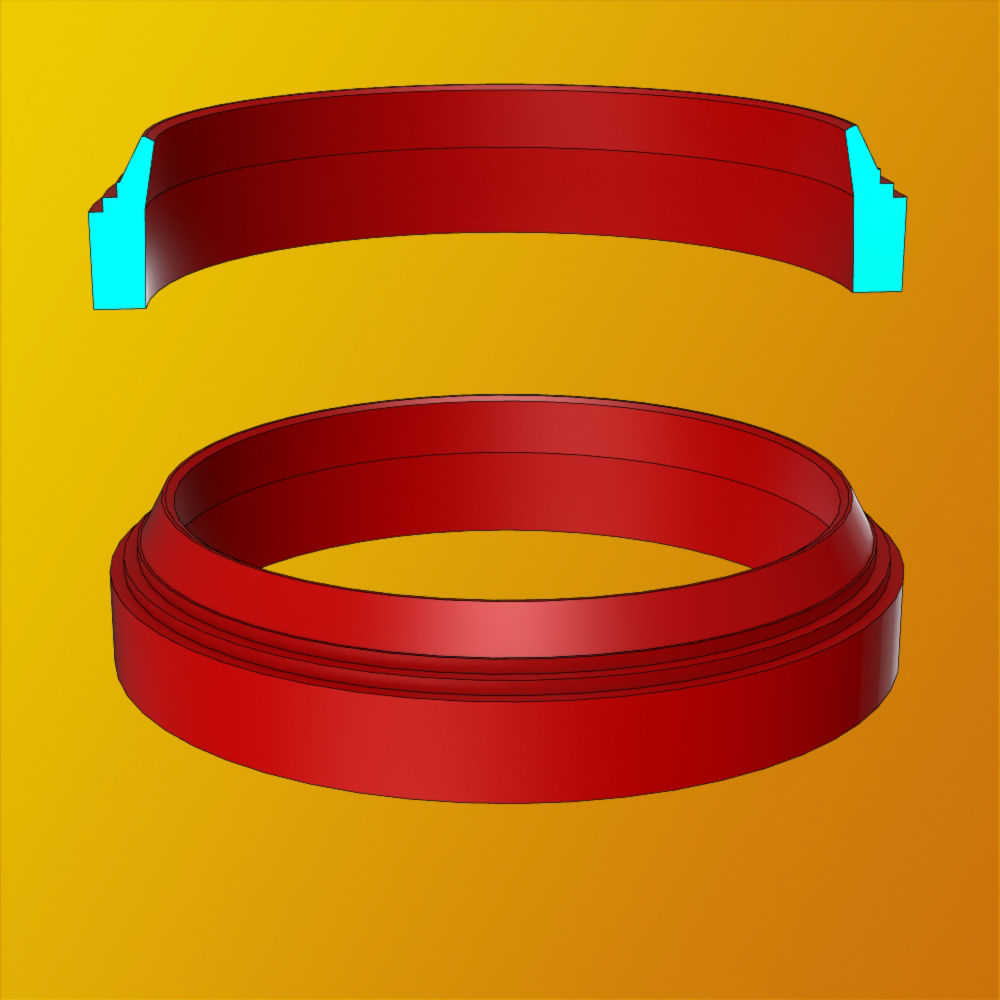 If you only have the seal to hand, we need to know dimensions A, B & C as shown on the measurement guide below, and if you can also measure the Housing, dimensions D, E, F & G are the critical ones. Of course, if you can provide both sets of dimensions this is ideal, and if there are numbers printed or moulded onto the seal, we can cross reference these with our extensive library of manufacturer part numbers for added confidence. See our webpages for a pdf copy of this measurement guide and then you can print this off, fill it in and send it to us with all the information we need. With this information we can supply you with the correctly sized seal, either from stock or by custom manufacture the same day, with a while you wait counter service if required.
Special profiles and engineering plastics machining expertise
Special profiles and variants of our standard components are manufactured in our modern CAD/CAM machining cells. We also specialise in bespoke designs for engineering plastics for our customers. We can machine products up to one metre in diameter, and also offer a prototyping service where development can be undertaken with CNC machined development parts being hard tooled in our moulding facility when the design is proven. Our five axis machining facilities also give us the ability to produce solid body components from engineering plastics. With competitive costs on high volumes, but the flexibility to offer small batch sizes without compromising quality, our facilities are class leading.
Standard Seals and O Rings from stock
We maintain large stocks of rubber O rings, O ring cord, hydraulic seals, rubber grommets and rubber washers for immediate supply from stock. You can find further details of these in our catalogues or online store. We also have large stocks of rubber sheeting, rubber matting, foam rubber, rubber extrusion and allied adhesives, for immediate supply or conversion into rubber strip, gaskets or fabrications. With storage and Bill of Material systems set up to support our own "MR Seal Kit" range of products, we offer this facility to customers with their own bespoke kitting requirements. We can supply kits of parts that not only include components we manufacture, but also customer specified bought in components, instruction sheets or branding. This service means we can deliver kits direct to a customer's stores, distributors or production line, with ready use parts for immediate consumption or sale. Contact us today on 023 8022 6330, or email [email protected], for more details about our entire range of Wiper & Scraper Seals.
The post Our guide to wiper seal sizes appeared first on Martin's Rubber Company.