Viton® Sheeting In The Oil & Gas Industry
Posted on 22/12/2017 Category: What's New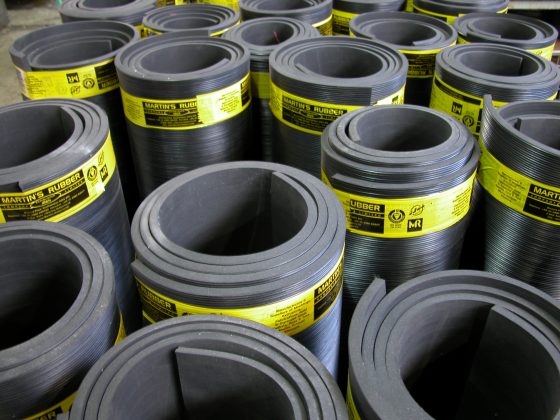 What is Viton® rubber sheeting?
Viton® is a brand of FKM (fluoro-elastomer) rubber. Viton® is in fact so popular that the brand name has become synonymous with the fluoro-elastomer material, and therefore most people refer to fluoro-elastomer as Viton®. At Martin's Rubber, commercial FKM sheet is available to purchase, however if Viton® sheet rubber is required, manufactured using genuine Dupont Viton® compound, we can also offer this option. FKM is a high performance synthetic rubber with exceptional properties, particularly when working with aggressive chemicals and fuels. FKM is also known for having a very high temperature resistance. All of these features make this type of sheet rubber perfect for use in the oil and gas industry.
Viton® rubber properties
Specific Viton® sheet properties should be considered before use in the oil and gas industry. These include the thickness, hardness and temperature resistance of FKM rubber. Below, we have detailed some Viton rubber properties that should be considered before use in the oil and gas industry.
Thickness and tolerance –

Viton® sheeting is usually stocked in thicknesses from 1mm to 3mm. However, Viton sheet is available in thicknesses of up to 10mm. The commercial FKM sheeting product is 70° hardness and is supplied in rolls of up to 1.2m wide.

Temperature range-

FKM sheet is able to operate at extremely high and low temperatures. In fact, FKM rubber is able to withstand temperatures from as low as -10°C through to +250°C. It is due to Viton's temperature range that Viton® sheet is thought to be a highly resilient and flexible material.
Below you can see the Viton® material specification that would be used to determine if the material was correct for the application at hand.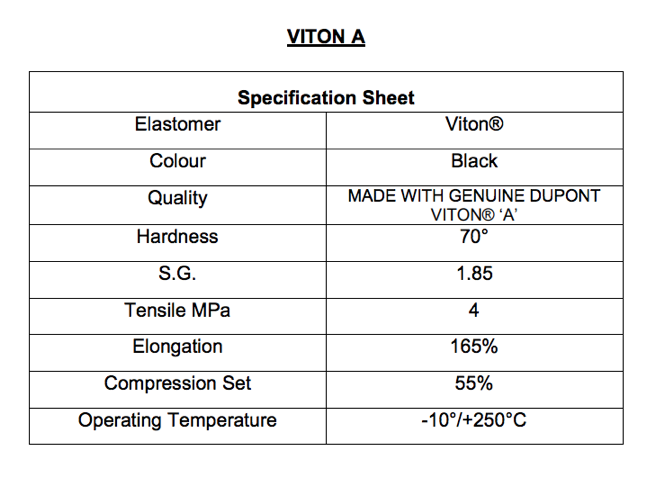 Oil and gas industry Viton® sheet
Viton® is most commonly used in the oil and gas industry for sealing purposes and whereby explosive gases are a primary concern. This presents many challenges as the industry is extremely volatile and throws up an array of complications. Some of these include:
High temperature and/or pressure
Presence of naturally occurring impurities such as hydrogen sulphide
Introduced chemicals such as corrosion inhibitors, biocides, descalers, and hydrate inhibitors
Vibration
Low temperatures
Luckily Viton® is versatile and has a high temperature resistance, so can therefore withstand most of what the oil and gas industry throws at it. It is important to remember that the correct selection and specification of Viton® sheet rubber is a prerequisite to the effective operation of applications and the prevention of expensive downtime.
Martins Rubber and Viton®
As well as rubber seals, Martins Rubber supply industrial rubber or machined engineering plastic items for rotary steerable tools, tether clamps and sub-sea ROV's used in exploration and exploitation. Products include rubber to steel bonded joints, moulded end caps, sheave wheels machined from engineering plastic and large rubber clamp pads with internal steel reinforcement. Many of these products are manufactured in materials which can withstand the rigours of down hole operations such as explosive decompression and exposure to a huge variety of aggressive chemicals and gases.
For more information on Viton® sheet rubber and Viton® rubber properties please contact us today on +44 (0) 23 8022 6330 to speak one of our trained engineers.
The post Viton® Sheeting In The Oil & Gas Industry appeared first on Martin's Rubber Company.