Government commits 25 million to funding of aerospace research, technology
Posted on 17/06/2013 Category: Rubber Industry News

UK aerospace businesses will soon have the chance to apply for finance out of a £25 million government fund in order to get their collaborative research and technology projects up and running. Announced by energy minister Michael Fallon, the initiative is aimed at small and medium-sized aerospace suppliers who will be required to match any funding given, creating up to £50 million of total investment. The news represents the latest move by ministers to create an ideal breeding ground for innovation in the industry and maintain Britain's position as Europe's leading aerospace manufacturer, reportsguardian.co.uk. It also forms part of the £2 billion joint government and industry fund aimed at providing support for the Aerospace Technology Institute (ATI).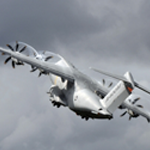 Announced in March, the partnership aims to ensure that UK aerospace firms continue to compete with businesses from all over the world and exploit rapid changes in technology. Cited by bdaily.com, Mr Fallon backed the new funding to help firms develop exciting products whilst ensuring that new projects are given the support they need to get off the ground. "We have a world-leading aerospace sector underscored by our ability to excel in areas like research and development," he added. "It's this commitment to innovation through our Aerospace Industrial Strategy that will be a crucial driver for long-term growth." Author: Richard Towey Date: 18th June 2013
The post Government commits 25 million to funding of aerospace research, technology appeared first on Martin's Rubber Company.