Manufactured rubber products at Martin's Rubber
Posted on 22/08/2017 Category: Case Study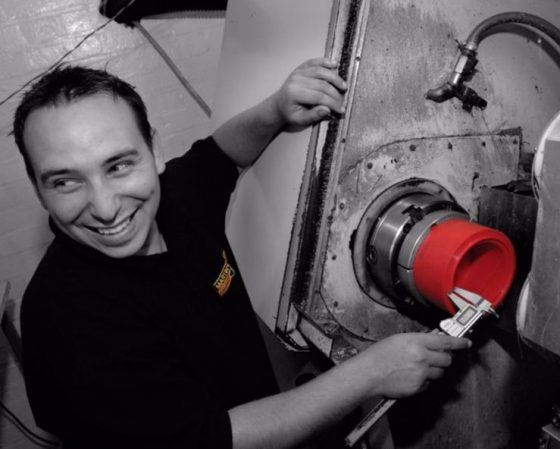 Are you looking for a rubber manufacturer who can produce your rubber solutions in the most suitable and cost-effective way for your specific needs? At Martin's Rubber, our research and development team work closely with our customers from the outset, to ensure the most effective technique for the manufacture of your products.
How rubber products are manufactured at Martin's Rubber
We make it our goal to provide our customers with the perfect rubber solution for their specific requirements. Our research and development team must ensure that we are at the top of our game, continually pushing the boundaries of innovation. We can employ various manufacturing processes and techniques here at Martin's Rubber to suit the specific requirements of your rubber product needs.
The most suitable manufacturing process for your rubber product requirements will be determined based on factors such as lead time, quantity, operating environment and tolerance required. All of this will be considered during the quotation stage, when the manufacturing technique will be selected.
How to decide on the most effective manufacturing process for your product
When determining the most effective process for the manufacture of your rubber and plastic products, we take various elements into account, including:
● Operating environment.
● Quantity of products.
● Production lead-time.
● Tolerance required.
These are just some of the factors that our technical experts take into account when deciding what method of production is most appropriate for your rubber solution. We recommend speaking to one of our technical experts, so that we can advise you further and provide a detailed analysis of the most suitable method for your product.
Contact Martin's Rubber Today
To find out more about our complete range of manufactured rubber products here at Martin's Rubber, speak to a member of our experienced technical team by calling 023 80631577 or email us at [email protected].
The post Manufactured rubber products at Martin's Rubber appeared first on Martin's Rubber Company.