Manufacturing's future dependent on businesses' ability to keep up
Posted on 05/11/2013 Category: Rubber Industry News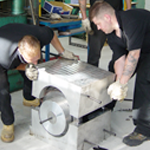 A new report published today (October 30th) reveals that the government and businesses should adapt if they want the manufacturing industry to continue to do well in the UK. According to
freshbusinessthinking.com
, the report (released by the government Office for Science) shows that manufacturing can expect to undergo a dramatic change thanks to new technologies, innovative ways of conducting business and fluctuations in the price/availability of resources. The report warns if firms don't keep up with the changes their international competitors will leave them behind.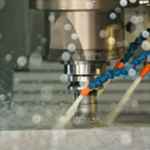 Currently, manufacturing makes up ten per cent of the UK's gross value and the industry provides jobs for 2.5 million people, reports
prw.com
. This contribution extends further into business research and development, of which it makes up 72 per cent; as well as accounting for 53 per cent of all exports. Business secretary Vince Cable said he expects the manufacturing industry to go from strength to strength. "Britain has a proud manufacturing tradition and the government wants to ensure the sector stays ahead of the curve, leading global innovation and developing, once again, a worldwide appetite for British-made goods," he stated. "I don't share the fatalistic view that it will inevitably decline; rather the reverse."
The post Manufacturing's future dependent on businesses' ability to keep up appeared first on Martin's Rubber Company.