Aerospace applications for rubber seals
Posted on 02/01/2018 Category: What's New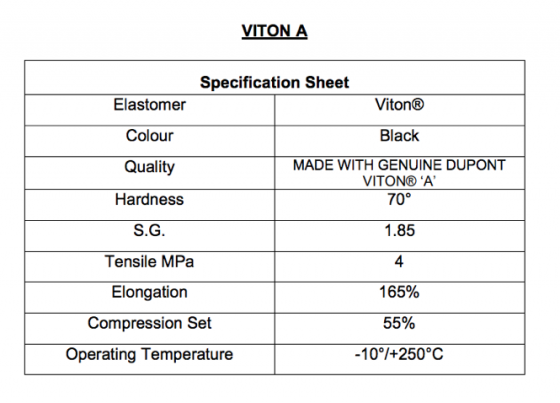 Since the early days of aircraft construction, Martin's Rubber has been involved in the industry. We manufacture high-performance products and have followed the evolution of the industry through to the current day. At Martin's Rubber we develop excellent aerospace rubber seal products, innovative weight-saving solutions and take on increasingly challenging sealing requirements.
Aerospace rubber seal products
One of Martin's Rubber's key markets is aircraft interiors. We supply moulded caps, bumpstops and grommets for inside the cabin and galley areas, with special focus on seat armrests made from a novel lightweight solution. We also produce bespoke moulded solutions, ranging from drink tray mats to window blinds.
Martin's Rubber's aerospace rubber seal products range from high specification materials, designed to perform in extremes of pressure and temperature, to ground equipment components such as ground box seals, electrical connectors, protective boots and transit caps. Martin's Rubber works with all tiers of the aerospace supply chain and is approved by several major aerospace manufacturers, including Augusta Westland.
The benefits of Martin's Rubber products
Martin's Rubber has developed a new, lighter silicone material, which retains the performance levels of existing high-specification fire retardant solid silicones. FRlite™ was developed to combat the ever-increasing focus on fuel consumption and therefore weight reduction.
FRlite™ is an innovative silicone that uses novel compositions and syntactic technology to reduce part weight by an unprecedented 25%. The material is laboratory tested, with validation to the most relevant industry specifications (CS/JAR/FAR).
Producing lightweight and compatible aerospace rubber seal products is extremely important to Martin's Rubber. We supply parts globally and are familiar with the demands of the industry. Some other benefits of working with Martin's Rubber are:
Approved aerospace materials to meet fire retardancy specifications (e.g. FAR/JAR).
FEA (Finite Element Analysis)to test designs of elastomeric products prior to manufacture.
Fast track service to meet urgent FAI deadlines and bespoke solutions.
Scheduling software to enable us to meet build schedules and spares demands.
Bonding of rubbers to engineering plastics, metals and composites to provide the most effective materials solutions.
Innovative solutions, such as our weight-saving armrests.
Why choose Martin's Rubber?
Martin's Rubber is an SME (small and medium-sized enterprise) allowing us to adjust our schedules and resources to meet the demands of our customers. Having every stage of the manufacturing line at our fingertips means that we have complete control over the process on site.
Martin's Rubber supplies one of the global leaders in aircraft interiors. Our team use their tried and tested project management skills to work through the design process with the customer. We also provide samples for testing, working with the customer to develop the final solutions that suit their specific needs in terms of colour matching, product design and fitting solutions. We then supply direct to their production line, according to their demands.
One of the key benefits of working with Martin's Rubber is that we are extremely responsive. The aerospace industry often works on very tight design and build schedules, requiring a partner who is able and willing to respond very quickly to design changes and adjustments.
If you would like any more information about aerospace applications, Martin's Rubber's general products, or would like some assistance in choosing the right aerospace rubber seal products for your needs, feel free to get in touch with Martin's Rubber today on +44 (0) 23 8022 6330. Or drop us an email at [email protected]
The post Aerospace applications for rubber seals appeared first on Martin's Rubber Company.