British manufacturers up growth forecasts following strong June
Posted on 05/08/2013 Category: Rubber Industry News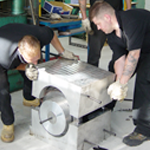 British manufacturers have upped their forecasts for economic growth, following incredible financial performance in June. Figures gathered by the Office for National Statistics (ONS) show that manufacturing output grew by 1.9 per cent month-on-month in June, which is more than double what forecasters had predicted. This has led manufacturing association EEF to raise the target for annual growth up 0.2 per cent to 1.1 per cent. This is expected to rise to 1.8 per cent in 2014. Rubber manufacturers had a productive month. In fact, freshbusinessthinking.com reports that output rose across all sectors. Transport equipment companies posted the strongest improvement in monthly figures though, up 5.3 per cent compared to the previous month.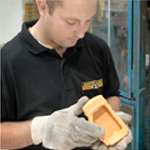 In an interview with prw.com, EEF chief economist Lee Hopley dared to claim that manufacturers worst days could well be behind them. She said: "The events of the last few years have heavily impacted on manufacturing but we are now seeing far more positive signs that growth will pick up. With the UK beginning to move through the gears and glimmers of hope in the Eurozone, this should translate into more broad based growth for manufacturing in the next few years." Monthly output was two per cent higher than in June 2012.
Author: Joe Elvin
Date: 06 August 2013
The post British manufacturers up growth forecasts following strong June appeared first on Martin's Rubber Company.