Carillion selected for 400m Battersea development
Posted on 22/05/2013 Category: Rubber Industry News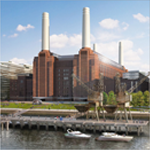 The company was the successful bidder out of the original five firms that put their services forward for the construction. This was later cut to a final three in recent weeks, which included Lend Lease and Laing O'Rourke. The first phase of development, which is known as Circus West, will be project managed by Turner & Townsend. Two mixed-use buildings of varying height between eight and 18 stories will be built. Shops will be created, as well as 866 apartments, offices and cultural spaces too – which have been designed by Ian Simpson Architects and de Rijke Marsh Morgan.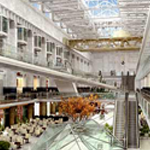 Talking about winning the bid, Richard Howson, chief executive of Carillion, told constructionenquirer.com: "We are delighted to have been selected as the preferred bidder for this prestigious project, which I believe reflects Carillion's reputation for delivering high-quality, value for money projects." He added: "We look forward to working in partnership with the Battersea Power Station Development Company to deliver this iconic project that will make a major contribution to the transformation of this historic site." Carillion is set to start construction this summer with work set to be completed by 2016. Author: Samantha BartlettDate: 23rd May 2013
The post Carillion selected for 400m Battersea development appeared first on Martin's Rubber Company.