Electrical Safety Matting Buying Guide
Posted on 02/08/2016 Category: Electrical Safety Products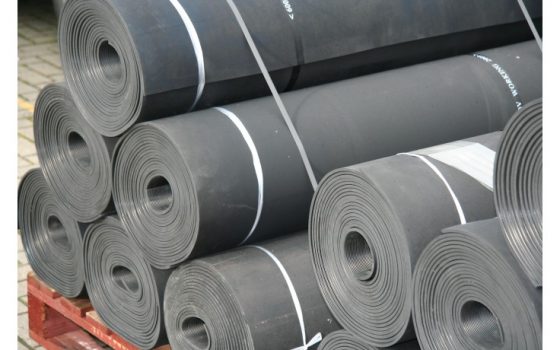 In our latest blog instalment, Martin's Rubber helps you to choose the correct industrial electrical safety mat for your application and explains the electrical safety regulations to be aware of.
Which Electrical Safety Mat should I use?
Here we explain to you what type of electrical safety matting you should use:
450V Protection Mats
If you are using a 240V single phase switchgear, we recommend that you allow a 90% margin of safety by specifying 450V protection by purchasing the appropriate matting from our range of products. Up to its maximum working voltage of 450V, this will protect the user. These mats are tested electrically up to11,000V, thus removing any possibility of contamination, holes or porosity in the rubber.
650V Protection Mats
If you're working with 415V three phase switchgear we recommend you allow a 50% margin of safety by using the 650V mat for protection. The grade of rubber will protect users up to a maximum working voltage of 650V.
1000V Protection Mats
Class 0 of the IEC61111 specified matting is designed to protect staff, contractors and maintenance teams against electric shock when working with equipment up to 1000WV. It also undergoes proof testing to 5KV and withstand tests to 10KV.
Electrical Safety Matting Regulations
Failure to apply electrical safety regulations goes against the Electricity at Work Regulations that were put in place in 1989. Furthermore, neglect of industrial electrical safety mats when working with electricity could lead to serious bodily harm.
It is then vital that the right safety equipment is used, when working with machinery, switchboards or any other form of electrical apparatus that leaves the user at risk of an electrical shock. Electrical safety can be put in place through applying insulated electrical safety mats which can protect against earth contact. For more delicate electrical situations, like working circuit boards, the most suitable electrical safety product would be to wear our insulated rubber gloves.
Not adhering to Electrical Safety regulations
In the case of a breach of electricity regulations, whether that's ignoring the rules set out by the Electricity at Work Regulations 1989 or using equipment that does not meet UK and EU standards – the HSE has a number of options available to them.
To enforce legislation, the HSE has the power to:
Inspect the workplace
Investigate complaints
Enforce decisions
Prosecute businesses
Issue major penalties to firms that fail to comply
Interview people
Observe site conditions, standards and practices to ensure all businesses are compliant
Furthermore, the HSE can also investigate all activities carried out in response to an incident or complaint; detecting breaches of legislation and identifying where there is or could be significant harm also falls under the HSE's remit.
If a business is found to be in breach
The HSE has the authority to serve notice on duty holders, issue cautions, suspend work with immediate effect and prosecute businesses and employees if the business is found to be in breach.
If a firm or member of staff is prosecuted, it is up to the courts to decide what the penalty is. To find out more about health and safety regulations please visit the HSE website.
Using the wrong industrial Electrical Safety equipment
It is the user's responsibility to ensure that they are using the correct safety equipment for the specific job. For example, there are certain classes of insulated electrical safety mats that need to be used with certain voltages. There are a variety of classes of electrical safety mats, each with their own maximum working voltage. The user must be fully confident that they are using the correct mat when in contact with high voltage equipment. Failure to apply the right electrical safety mat could lead to extreme bodily harm.
Furthermore, the HSE states that the electrical safety equipment must meet a certain standard.
All matting should be tested for integrity every 12 months in accordance with BS EN 61111. Additionally, anyone using electrical matting has the legal obligation to carry out a risk assessment to ensure their employees are protected from electrical hazards.
To find out more about all our electrical safety matting products please call 023 8022 6330 or email us on [email protected]
The post Electrical Safety Matting Buying Guide appeared first on Martin's Rubber Company.