Make it Britain – we manufacture more now than in the 1980's
Posted on 28/06/2014 Category: Rubber Industry News

The perception of the general public here in the UK remains that as a country, we used to manufacture more goods in the 1980's than we do now. The EEF "Make it Britain" campaign has highlighted that in fact this is not the case, and seeks to lay to rest this Urban Myth. The misconceptions of the general public appears to be deep rooted however, after research showed that nearly three quarters (74%) of those polled mistakenly believe that the UK used to manufacture more goods 30 years ago than it does today.
The poll comes ahead of Manufacturing, Science and Technology Week (23 – 27 June) at the International Festival for Business, and reveals while consumers are supportive of UK manufacturing, there is a lack of understanding about the progress made by the sector in recent years. Manufacturing is finally back on the political agenda in a bid to deliver a more balanced economy and helping drive the economic recovery, it now employs 2.6 million people and accounts for 11% of GDP. Manufacturing is on track for 3.6% growth this year, but despite this positive news, just 36% of consumers believe that British manufacturing industry is growing.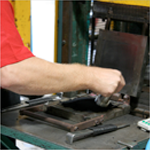 Despite this ingrained view that UK manufacturing is the poor relation of the economy, manufacturers can be reassured that the poll shows that they still have consumer support with over three quarters saying they would be proud to work in a manufacturing company in the UK. Interestingly, given the emphasis on encouraging more women into the sector, female respondents say they would be equally as proud as men to work for a British manufacturer.
There is more good news in that the perception of UK product quality is recovering from its low point in the 1970's with 72% of those polled saying that they would prefer to buy goods that have been made in the UK, with women actually expressing a stronger preference than men on this question. There is also more recognition of the key role manufacturing plays in a balanced economy with an impressive 91% of consumers agreeing that manufacturing is essential for the UK economy to progress, and this rises to 97% amongst the over 55's. Whilst there appears to be less support for UK products amongst the 25 to 34 age band, nonetheless even here 80% believe manufacturing is essential for growth.
Terry Scuoler, Chief Executive of EEF, said: "With the global spotlight on British manufacturing this week it is time to ditch the urban myth that Britain manufactured more in the 80's than it does today. The reality is that British manufacturing is a huge success story and is going from strength-to-strength, employing 2.6 million people and accounting for 11% of GDP. 'Make it Britain' is vibrant, vital and producing more today than it did 30 years ago".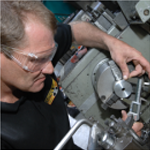 "The good news is that manufacturers already have consumers' backing, but if we arm them with the full facts about the strength, dynamism and versatility of this essential sector we will hopefully gain their pride too. This will encourage more young people to consider a career in our sector and make it easier to attract the talented and skilled employees needed for growth to continue at a pace."
Author: Adam Hooper
29th June 2014
The post Make it Britain – we manufacture more now than in the 1980's appeared first on Martin's Rubber Company.