Business minister unveils strategy for construction growth
Posted on 07/07/2013 Category: Rubber Industry News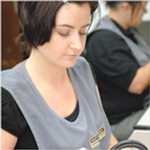 The government and the construction industry will be embarking on a new strategy to get Britain building, reports internationaltrade.co.uk. Business minister Michael Fallon unveiled 'Construction 2025', a strategy comprising a ten point plan to ensure the industry is best placed to achieve its ambitions by 2025. The plan outlines ambitions for a 50 per cent reduction in greenhouse gas emissions in the environment as well as a focus on securing jobs and growth. It hopes to reduce the trade gap between total exports/total imports and add the construction sector to the government's GREAT marketing campaign – a scheme which highlights the best of British innovation on the world stage. Fallon outlined how the construction industry accounts for nearly seven per cent of the economy and employs around three million people.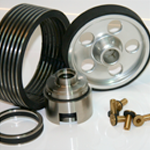 He commented on the drive to gov.uk: "It is a sector where Britain has a strong competitive edge, the capabilities for rapid new development and a potential for unlocking great wealth for our economy. "With the global construction market forecasted to grow by 70 per cent by 2025, Britain is now in a global race for growth and jobs, and we can't afford to be left behind. Growth requires joint action, which is why industry and the Government have come together to create this vision of the future of the construction sector," he added.
Author: Ashley Curtis
Date: 08 July 2013
The post Business minister unveils strategy for construction growth appeared first on Martin's Rubber Company.
Other stories in this category: