Manufacturers see highest increase in orders in six years
Posted on 18/09/2013 Category: Rubber Industry News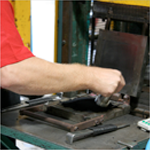 New figures have shown that UK manufacturers have seen the highest increase in orders since the financial crisis in 2007. According to telegraph.co.uk, the CBI (Confederation of British Industry) has said it was expected that orders would increase by +2 percentage points – but in fact, total order book balances increased +9 percentage points last month, up from zero. The industrial trends survey also showed that 28 per cent of firms said that their number of orders were above expectations, considering the time of year and 19 per cent said their number of orders were below what's normal for the time of year, reports theguardian.com. In addition, export firms have had to reduce stocks and increase production in order to meet rising demands, as their order books are the strongest they've been in two and a half years.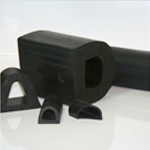 CBI's director of economics, Stephen Gifford, said that firms are feeling very positive about the future of the industry. "This month's results show the manufacturing recovery continuing to gather pace," he said. "Order books are the fullest they've been since the start of the financial crisis, and firms are ramping up production to meet demand. Firms are more upbeat about growth prospects in the coming quarter than at any time since 1995." Author: Laura Varley Date: 19 September 2013
The post Manufacturers see highest increase in orders in six years appeared first on Martin's Rubber Company.