How Silicone is being used to help the NHS battle Covid-19
Posted on 26/08/2020 Category: General Martins Rubber blog, Latest News, Martins Rubber News, Rubber moulding Tags: medical-grade rubber, rubber moulding, silicone moulding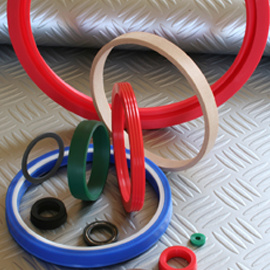 Covid-19 is undoubtedly the most pressing challenge facing humanity today. Martin's Rubber thrives on developing solutions to real-life problems. Which is why we were keen to offer our rubber moulding expertise to a collaborative project, driven by Mercedes-AMG and University College London, to manufacture a brand-new breathing device for the NHS.
The race to produce a new breathing aid
Martin's Rubber has helped with the manufacture of a life-saving new breathing device in the fight against Covid-19. The UCL-Ventura breathing aid, a Continuous Positive Airway Pressure (CPAP) device, works by providing an air-oxygen mix into the mouth and nose at a continuous pressure whilst allowing patients to breathe out, ensuring a steady level of oxygen enters the patient's bloodstream.
Developed by Mercedes-AMG High-Performance Powertrains and manufactured by University College London (UCL) and Medical Moulded Products, the Ventura aids patients with lung infections. These devices can reportedly reduce the need for invasive mechanical ventilation by approximately 50%, according to data from Italy. However, until this landmark collaboration, CPAP breathing aids were in short supply across UK hospitals.
Martin's rubber injects silicone rubber moulding expertise
Martin's was called upon for its rubber manufacturing expertise, drawing on more than 150 years of experience and a deep reservoir of knowledge to produce a "flag" for the breathing tube. Made from medical-grade silicone, the blue flag lifts under positive air pressure, giving healthcare professionals a visual indication that Covid-19 patients under their care are always breathing clean oxygen and not their own exhaled air.
After gaining certification from the Medicines and Healthcare products Regulatory Agency (MHRA) and undergoing clinical trials, the Ventura has now gone into full production. More than 1,100 have already been manufactured and delivered to 46 hospitals across the UK. In fact, Martin's Rubber manufactured 1,000 parts in the first three hours of production alone before commencing work on an order for further parts.
Why silicone components are used in the medical industry
Silicone is a synthetic elastomer made up of carbon, hydrogen, oxygen and silicon (extracted from silica, better known as sand). Silicone consists of a chain of silicon and oxygen atoms, which gives it its low thermal conductivity. This produces an extremely heat resistant and thermally stable material that is also highly resistant to water, weathering and many chemicals.
Silicone boasts several other characteristics that make it ideal for medical tubing and parts:
Silicone is known for its biocompatibility, which means it is non-toxic.
Silicone's non-porous composition makes it resistant to bacterial build-up.
Find out more about the advantages and disadvantages of silicone rubber.
Choose Martin's Rubber for rubber moulding
As our involvement in the Ventura project demonstrates, Martin's Rubber excels at developing functional solutions to the most pressing real-world issues.
Our extensive expertise in rubber moulding, rapid prototyping, materials development and testing gives us the in-house capabilities to develop innovative new products according to exacting specifications and the tightest deadlines.
Find out how our rubber moulding expertise can benefit your company today by contacting Martin's Rubber on +44 (0) 23 8022 6330 or email [email protected].