New 787 Dreamliner heads north on tour of Britain
Posted on 08/08/2013 Category: Rubber Industry News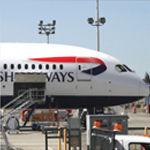 British Airways (BA) has continued to showcase its new Boeing 787 Dreamliner model around Britain by allowing residents of Derby, Newcastle and Edinburgh to witness the technology first hand. BA's latest model has already been touted as one of the most advanced passenger planes in the world and is currently being trialled around the UK ahead of its use in long haul flights from Heathrow to Toronto and Heathrow to New York later this year. Guided by senior first officer Mitch Preston, BA's first 787 pilot, the plane flew over Rolls-Royce's base in Derbyshire alongside a Spitfire. This was a special gesture to the staff for designing and building the model's Trent 1000 engines. The aircraft then passed through the North East on its way to landing at Newcastle Airport, which is also expected to use the model with some of its long-haul flying in 2013.
Richard Tams of BA said he was delighted at being able to fly the new Dreamliner into the North East for the very first time. He told thenorthernecho.co.uk: "Our customers in the north of England are hugely important to us, and we wanted them to be among the first to see the new aircraft and to learn about all the benefits it brings."
Author: Richard Towey
Date: 09 August 2013
The post New 787 Dreamliner heads north on tour of Britain appeared first on Martin's Rubber Company.