Rubber recycling in motorsport
Posted on 20/05/2020 Category: Latest News, Rubber Recycling Tags: rubber recycling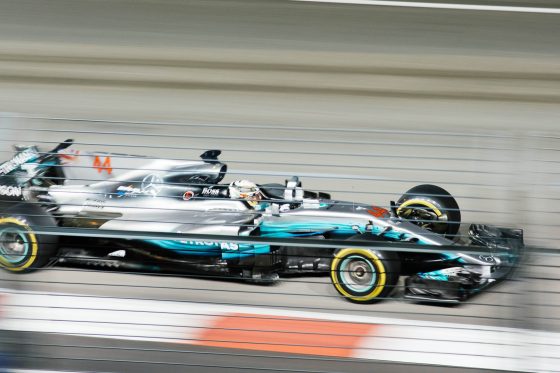 Recycling in motorsport sounds like a contradiction in terms, particularly for an industry that is so reliant on non-renewable resources and contributes its fair share of carbon emissions. However, with so much track technology filtering down into everyday production vehicles, could motorsport one day take pole position when it comes to recycling rubber products?
Formula 1's environmental evolution
Motorsport, particularly Formula 1, has long been the target of criticism for its perceived lack of environmental awareness. Whilst the industry undoubtedly burns through an astronomical amount of finite resources, like oil and rubber tyres, in recent years it has made positive strides to clean up its act.
Take McLaren Racing, for example. Back in 2011, the Woking-based team became the first-ever carbon-neutral team in F1. Their high-tech McLaren Technology Centre (MTC) has repeatedly gained Carbon Trust Standard certification for a raft of eco-conscious design measures, including a fully recyclable steel skeleton, a roof of recycled tyres, and a cooling system that is assisted by their adjacent lake. Clever stuff indeed.
Impressive as McLaren's facilities are, it is wider technological advances within the industry that have proven most beneficial to society. For instance, many of the fuel efficiency gains that have emerged from F1's intensive research and development activities have eventually been rolled out across the domestic automotive industry. The upshot is the cleaner, greener, more efficient vehicles that many of us now drive on the road.
Tyre recycling in the motorsport industry
One of the most heartening developments from our perspective is the ongoing tyre recycling efforts of the motorsport industry. F1's official tyre manufacturer, Pirelli, has a logistics and distribution facility based at Didcot, Oxfordshire – just 45 minutes from Silverstone – where all their race tyres (used and unused) are shipped back to before heading to a nearby specialised plant to be shredded, burned and repurposed into a sustainable fuel source for powering factories.
Tyre recycling is a notoriously difficult pursuit. If they were simply made of rubber the process would be much simpler. But they actually comprise of a mixture of natural rubber, synthetic rubber (typically styrene-butadiene rubber or SBR), textile chords and steel. Factor in the oil, chemicals and other contaminants motorsport tyres will encounter on any typical race day and you can begin to understand the difficulty of recycling end-of-life tyres.
Breakthrough in recycling rubber products
Another rubber commonly used to develop a swathe of motorsport components is nitrile rubber. Owing to its formidable oil resistant properties, nitrile rubber is used for everything from seals and gaskets to fuel hoses. Whilst high-specification materials like Kevlar enjoy the lion's share of publicity and plaudits for their advanced properties, nitrile is the unsung hero behind the scenes.
In fact, nitrile rubber could have a crucial role to play when it comes to recycling rubber products in the motorsport industry. That's because our proprietary rubber recycling solution, Remould™, now allows us to de-vulcanise end-of-life nitrile products and re-vulcanise them into new rubber compounds. Containing up to 50% recycled rubber material, these compounds can be recycled indefinitely using our closed-loop recycling process.
This unique technology is new to market under the brand name Envirolast™, but we would hope to see its impact extending out to many different industry areas, including motorsport. Rubber was once considered impossible to recycle. Now, could the motorsport industry achieve the "impossible" by recycling rubber products that have historically been discarded? We hope so. Naturally, Martin's Rubber is here to offer advice and technical support to any motorsport manufacturers looking to strengthen their rubber recycling efforts now and in the future.
For more information about our Remould™ rubber recycling technology and motorsport manufacturing capabilities, please contact Martin's Rubber today on +44 (0) 23 8022 6330 or email [email protected]
Photo by chuttersnap on Unsplash