Rubber gasket terminology spelled out
Posted on 02/02/2016 Category: Rubber gaskets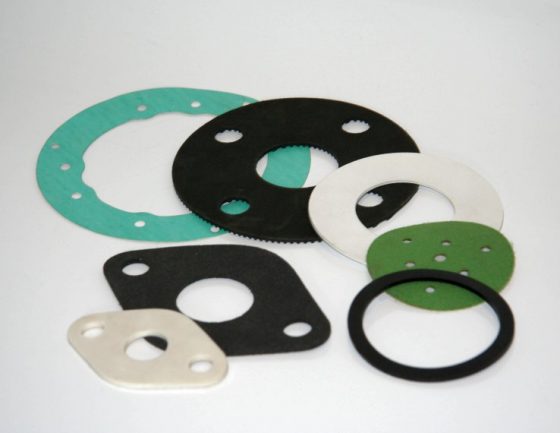 With more than 150 years of experience at the top of the rubber game, you can rest assured that Martin's Rubber Company knows a thing or two about this wonderfully flexible material. So we thought we'd spell out some of the most widely used phrases associated with one of our most popular products: rubber gaskets. As with most industries, the rubber manufacturing world is festooned with acronyms, jargon and peculiar phrases that we realise can be mighty confusing when you're trying to specify your rubber gasket requirements. Here is a quick guide to some frequently recurring terms you're likely to hear.
Rubber gasket spelled out
Gasket – A deformable material clamped between two surfaces so as to prevent loss of material or pressure and to create a seal. A static (stationary) sealing device used to retain fluids under pressure or to seal out foreign matter when a deformable material is sandwiched and compressed between two mating surfaces. Axial Seal – A seal, like a face seal, in which a gasket is squeezed across the top and the bottom of its cross-section, perpendicular to its axis. If the seal ring were to be placed flat upon a desktop, the seal compression would occur between the top and bottom of the seal. Static Seal – A gasket type application in which the seal is contained within two non-moving gland walls. Except for pulsates caused by cycle pressure, this ensures that the rubber does not move in its environment and there is no relative movement between the housing surfaces. K-Factor – Heat is measured in British Thermal Units (BTUs). One BTU is the amount of heat needed to raise the temperature of one pound of water by one degree Fahrenheit. Thermal conductivity, also known as k-factor, is the measure of a material's ability to transfer heat. Energisation – The method by which a seal will engage with its housing or moving parts. This can be done either by designing an interference fit, such that the elasticity of the seal provides a constant force against its housing. Or by ensuring that the application of pressure causes the seal to swell and create an increasingly tighter sealing effect. Tensile strength – The strength or tensile stress of a material when stretched to breaking point. This is measured in various units, such as Psi and MPa, and is expressed as a force per unit area. A standard dumbbell type test piece of known cross sectional area is stretched until it breaks. The force required to do so is then recorded and expressed as force per unit area.
Rubber gasket manufacturers
Martin's Rubber Company carries sheet materials in stock ready to cut or punch rubber gaskets. We do this either with hydraulic cutting presses or by hand fabrication. And because we have such a wide range of standard cutters for items like rubber gaskets, we can provide most standard parts on a quick lead time. We can even supply to order or to a schedule if you'd prefer, and can make up kits of parts for spares. Contact Martin's Rubber Company today on 023 8022 6330, or email [email protected], for more information about all our rubber manufacturing services and products.
The post Rubber gasket terminology spelled out appeared first on Martin's Rubber Company.