Expert interview: Why our rubber mouldings are the perfect fit for your business
Posted on 11/04/2016 Category: Rubber moulding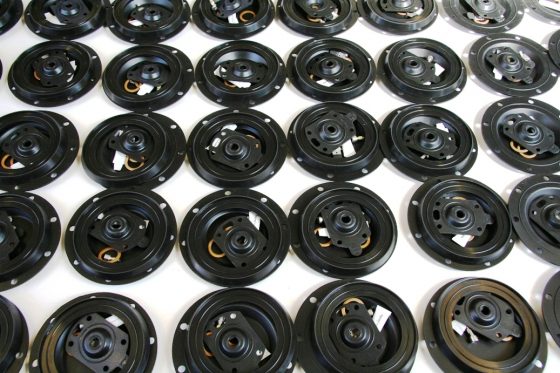 Rubber Mouldings from Martin's Rubber Company could be the perfect solution for your business. In this blog, Adam Hooper, Operations Director, takes a closer look into some of the unique characteristics of Martin's Rubber's rubber mouldings and why their customers just keep coming back. Martin's Rubber is renowned for consistently producing the highest quality, British-made rubber moulding products. The business has a strong focus on catering to each client's requirements rather than "looking to offer the highest volume, or the cheapest products possible" says Adam Hooper, Operations Director. "We only manufacture in the UK and therefore do not engage in any offshore production", which allows Martin's Rubber to construct high class products with the utmost care and attention. As part of the company's commitment to high quality service, Martin's Rubber aims to meet each customer's requirements whilst keeping their costs at a minimum. "We try not to over-engineer things, which enables us to limit unnecessary costs for each product application," continues Adam. "If you want a rubber ferrule to go on the end of your walking stick, then that's what you get. It doesn't need to be a Formula 1 ferrule; it just needs to be one that works!"
Custom rubber mouldings for all industries
Practically all industries use rubber mouldings. Part of the appeal of working with Martin's Rubber is that the business can handle one-off projects through to high volume, as Adam says: "we're happy to make thousands, tens of thousands, and possibly hundreds of thousands of rubber parts." Martin's Rubber has regular production runs that run into the thousands on rubber injection moulding products. In the same way, with orders for more particular projects, the business is able to produce custom rubber mouldings according to the specification, as long as all costs attached to the manufacturing process can be sufficiently justified.
Rubber mouldings are timeless
As longstanding rubber moulders with over 150 years of industry experience, the business has encountered many material trends come and go, however rubber mouldings still remain popular as ever. "Consistently over the last 50 years, people have said to us 'Well, of course, rubber's a thing of the past. It's going out of fashion, and plastics are the future.' Well, actually, no, that's not the case!" says Adam. As versatile as plastics are, rubber still has unique characteristics that cannot be replicated across plastic products. Adam continues: "Every industry uses rubber mouldings, perhaps even without realising it. People routinely drive home from work on tyres that are made from rubber and come from a tree." With any high-tech car, and all its electronic gadgets, it may be astonishing for some to believe that a core part of it actually originated from a tree; although all most people see is the plastic accessories that appear on the plastic dashboard. So, rubber is definitely not going out of fashion any time soon.
Choose Martin's Rubber to be your rubber moulders
One of the main advantages of working with Martin's Rubber is that the company does not just mass produce products and are happy to play a consultative role in order to help customers refine their designs and eliminate costs where possible. Martin's Rubber has undergone a lot of research over the years into order to come up with novel solutions and ways of combining different materials and ideas. "That's often the case in Formula 1. They constantly push the boundaries of what is possible. However, this level of creativity is not limited to the Formula 1 industry, as Adam continues: "equally, the defence, aerospace and nuclear sectors also look for rubber moulders with ideas that can help them become more cost-effective or efficient." This flexible nature is what sets Martin's Rubber apart from other companies. The business is able to deliver the quality that people need in the most responsive way possible, whilst adding value to the overall process, in terms of engineering and creative input. Contact Martin's Rubber Company today on 023 8022 6330, or email [email protected], for more information about all of our rubber manufacturing services and products.
The post Expert interview: Why our rubber mouldings are the perfect fit for your business appeared first on Martin's Rubber Company.