Sustainable business practices could save manufacturers 10 billion a year
Posted on 16/07/2013 Category: Rubber Industry News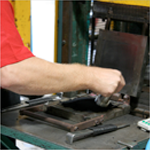 British manufacturers could save at least £10 billion a year by adopting more sustainable business practices, according to a new report. The 'Next Manufacturing Revolution' report includes case studies from all over the globe highlighting the greenest manufacturing practices currently in use. According to nextmanufacturingrevolution.org, it suggested that the average manufacturer had only made of efficiency gains of around 12.5 per cent in the last decade, despite some business having logged gains of over 50 per cent in the same time period. Catching up with these industry leaders could help manufacturers create a total of 300,000 jobs and reduce their carbon footprint by 4.5 per cent, the report suggested. Business secretary Vince Cable was absolutely delighted with the findings of the report. In an interview with businessgreen.com, he suggested that its publication could well become the catalyst for a huge improvement in practices amongst British manufacturers in the future.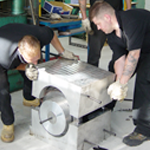 "I welcome this report for the important issues it raises around sustainable manufacturing and the range of opportunities it identifies for UK industry to improve its productivity through more efficient use of resources. It fits neatly with my objective of strengthening the manufacturing sector in a forward looking and sustainable manner," he said. Author: Joe Elvin Date: 17 July 2013
The post Sustainable business practices could save manufacturers 10 billion a year appeared first on Martin's Rubber Company.