The importance of material selection in rubber engineering
Posted on 22/05/2020 Category: General Martins Rubber blog, Martins Rubber News, Rubber Industry News Tags: rubber materials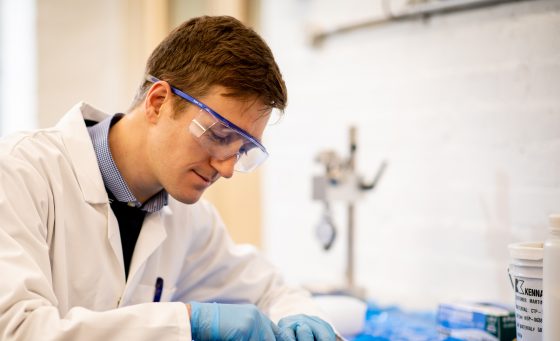 Rubber compounds are developed by combining raw rubber with specific chemicals to alter and improve the characteristics of the final product. Naturally, selecting the right rubber materials for a given application is crucial. With so many different rubber material types available, this is not always straightforward. Here, Martin's Rubber explains the importance of material selection in rubber engineering and how we can support your decision making.
Why it's important to select the right rubber materials
Rubber is a ubiquitous and essential material across many industries. In some instances, choosing the right rubber materials for certain products can be a life and death decision. For example, rubber respirators must be constructed from a material that fully conforms to standards and specifications to protect personnel from hazardous toxic substances, without creating an irritant for the user's skin.
Martin's Rubber appreciates the importance of correct material selection. Given our 150 years of rubber engineering experience and expertise, our technical experts are ideally placed to help you select the most appropriate rubber materials for your application.
How to select rubber materials
When weighing up the many different rubber material types on offer, we recommend taking the following factors into consideration:
Electrical – Conductivity, resistivity.
Costs – Is there a more cost-effective alternative available?
Process – Injection moulding, compression moulding.
Thermal – Resistance to heat, cold and fire.
Environmental – Ozone, weather, chemicals.
Mechanical – Hardness, tensile strength, compression set.
Common rubber material types
Martin's Rubber has worked with thousands of clients on countless products and projects over the years. The following are just some of the rubber materials we regularly use to create custom moulded rubber parts.
Natural rubber
Natural rubber is a polymer of isoprene that forms in the bark of tropical trees. Natural rubber remains the best solution for many applications, offering outstanding strength and abrasion-resistance properties.
Ethylene Propylene Diene (EPDM)
EPDM is a durable, high-density synthetic rubber that is extremely resistant to heat, oxidation and weather. As such, it is an excellent choice of material for products like seals, gaskets and hoses that are to be used outdoors.
Nitrile Rubber (NBR)
Nitrile rubber is a copolymer of butadiene and acrylonitrile. It is extremely resistant to oil, which makes it ideal for automotive seals, gaskets and any other products likely to come into contact with fuels and oils.
Styrene Butadiene Rubber (SBR)
Styrene-butadiene rubber is a synthetic rubber widely used in car and truck tyres due to its favourable ageing and heat resistant characteristics. The higher the styrene content, the harder and less flexible the end product.
Silicone Rubber
Silicone is a synthetic rubber characterised by its low thermal conductivity. This results in an extremely heat resistant and thermally stable material. However, silicone tears easily and offers minimal chemical resistance.
As you can see, there is much to weigh up when it comes to selecting the correct rubber materials. Martin's Rubber is a market-leading rubber engineering company. We can take the guesswork out of selecting the best rubber material types for your application. Simply speak to one of our engineers for technical advice.
For more information about rubber selection, download a copy of our rubber materials properties guide or use our chemical compatibility chart for known contact with specific media. Alternatively, to discuss your application in more detail, contact Martin's Rubber today on +44 (0) 23 8022 6330 or email [email protected].