Top hats and bunny tails
Posted on 28/03/2013 Category: General Martins Rubber blog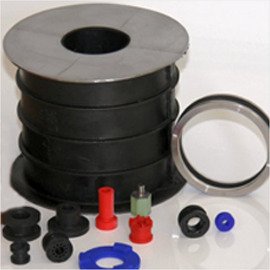 With the first bank holidays of the year upon us, and spring just around the corner (honest!), everyone starts to breathe a sigh of relief as we move out of the hard winter months.  However, it's not all Easter eggs and holiday fun for everyone – and we have tried to make sure that we give something back this week. Firstly, one of the agencies we work with, the Gi Group in Southampton, has been collecting Easter eggs to then distribute back out to local hospitals and hospices, to make sure everyone gets a piece of the chocolately action this weekend.
Then, happily coinciding with our monthly dress-down day (also for charity), was 'Wear A Hat Day' on 28th March; an increasingly popular chance for people around the UK to support Brain Tumour Research and raise awareness by spending the day in a hat of their choice.  The hat-wearing shenanigans result, of course, in plenty of comedy photos and the collection of peoples' hard-earned cash.
The post Top hats and bunny tails appeared first on Martin's Rubber Company.