Using Rubber Products Manufacturing Technology to Design a Bolt-free Helmet
Posted on 26/04/2017 Category: General Martins Rubber blog, What's New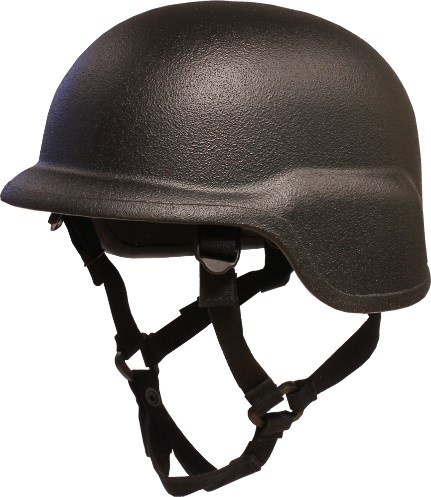 Here at Martin's Rubber, we love a challenge. In this article, we describe how we helped United Shield with a bolt and screw-free helmet by using our innovative rubber products manufacturing process.
Rubber Products Manufacturing Technology
When United Shield came to us in 2016 looking for a solution to aid their development of a bolt-free helmet pad, we jumped at the opportunity. The bolt-free technology that United Shield have been developing over a number of years means that they are able to offer helmets with an uninterrupted surface. This both eliminates the risk of secondary projectile impact, and also removes weak points that would affect deformation results in ballistic shooting tests.
The manufacture of Rubber and Plastic Products
The rubber pad that we have helped to develop, and subsequently manufacture, offers a fixing solution within the helmet in place of the usual standard fixtures for straps. When United Shield approached us initially, they had already fabricated a sample of what they were looking for and had launched the product using their initial concept samples.
However, they now needed an experienced manufacturer, with an in-depth knowledge of the rubber products manufacturing process, to mass produce their helmets. We developed the design stage further to provide extra strength by eliminating sharp angles and creating radii; both reducing the tooling cost and improving the function of the part. Material selection was a critical feature of the solution, given that the product must be secure and firmly bonded.
From this…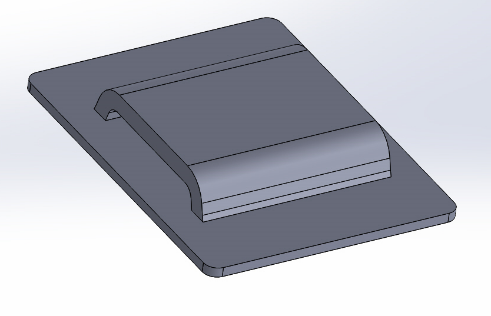 to this…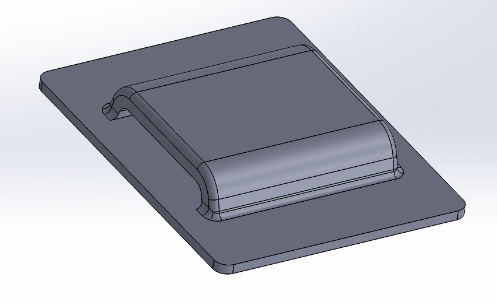 The production tooling solution we designed was a 9 cavity mould with core bars running through the cavities in order to create the webbing slot feature required. United Shield are now rolling this out across their entire range of products as an alternative to the standard fixing solution. With demand ramping up globally, we are delighted to be able to support their ongoing production requirements.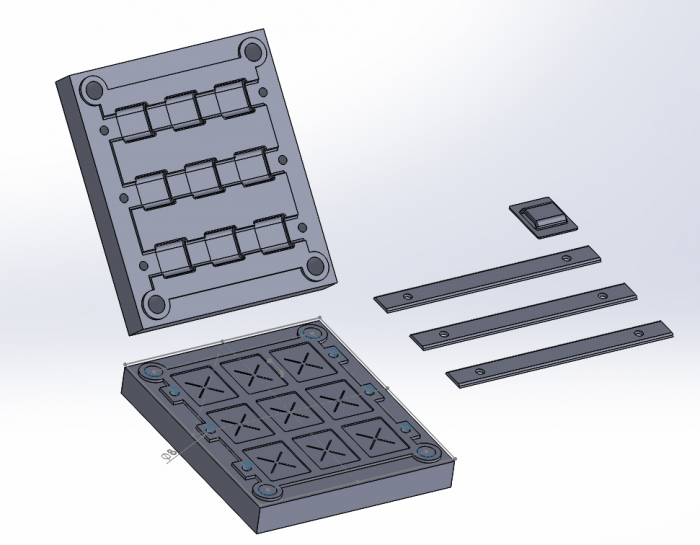 This project is a good example of the expertise that Martin's Rubber possesses to take a pre-production concept through an improvement process to optimised design, materials and tooling to deliver a robust product in volume.
Contact Martin's Rubber about the Manufacture of Rubber and Plastic Products
Are you in need of a manufacturer that will work in conjunction with your specific requirements? Speak to one of our technical experts by calling 023 8022 6330 or email us at [email protected].
The post Using Rubber Products Manufacturing Technology to Design a Bolt-free Helmet appeared first on Martin's Rubber Company.