What is Quality?
Posted on 10/07/2013 Category: General Martins Rubber blog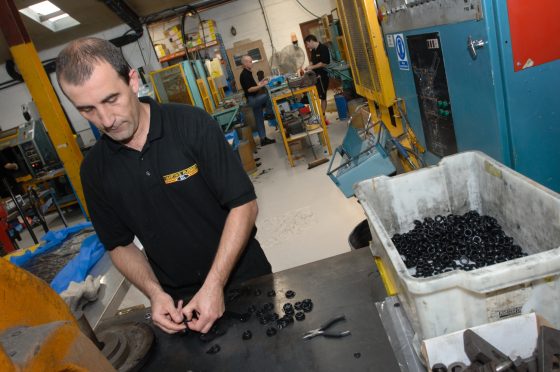 Even before the early days of Juran and Deming, the question "What is Quality" and therefore what makes a "quality" product has raged on.
Is it good enough to say a product that is "fit for purpose" is therefore is a "Quality" product, or should the product not only meet but exceed expectation to truly be deemed of "Quality"?
Is it right that manufacturers design products with a life to ensure that they need replacing after an approximate amount of usage?
Does a cost effective "value" product have the same right to be classed a quality product as a "premium" product might have?
How does a service rate its quality? There may be no tangible variables to be measured and no physical result to review?
What is "Quality"?
Ideals relating to 'right first time', 'quality = results of work effort ÷ total cost' and the 'plan, do, check, act cycle', whilst old, are still relevant today. It was Phillip Crosby who said that "quality is the conformance to requirements", and understanding the subtleties of this statement is what truly defines quality to the individual and, most importantly as a manufacturer, what "quality" actually means to any given customer, which cannot be assumed.
How do we assure "Quality"?
To ensure conformance, you must first understand and communicate the limitations of your products and services, or you will fail at the initial contract review stage; if this exercise does not take place then you will not be able to determine whether your proposed product will actually meet the customers' requirements. However, it is essential then to ensure that you (and indeed the customer) understand the expectations for the product, and can therefore assure that the product proposed does indeed meet the requirements. As with other criteria, there are national and international standards in place for rubber and allied products that set out proven levels of acceptability in variation, of both dimensional variables and physical attributes, that can aid this process.
What is changing?
The real change that Martin's Rubber has witnessed has been the level of expectation on what is perceived to be good enough to meet requirements, as manufacturing processes have improved through the implementation of quality systems as well as the development of technology (which drove which, of course, is another debate entirely), the expectation on what is acceptable has increased. One thing is clear however; only through continual improvement can a company ensure it keeps abreast of changes in process and customer expectation and ensure it maintains its reputation for quality.
The post What is Quality? appeared first on Martin's Rubber Company.