Why our rubber seals are in pole position with the Motorsport Industry
Posted on 24/03/2016 Category: Seals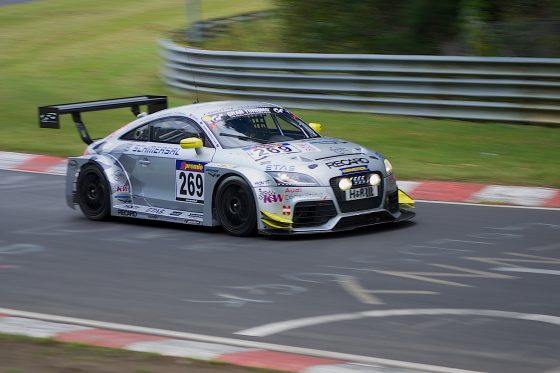 Looking for a rubber manufacturing company that is adept at producing bespoke motorsports products? Here's an insight into Martin's Rubber's custom products and specialist manufacturing expertise. Both of which put us in pole position to supply performance motorsport parts when a team needs an innovative rubber solution. At Martin's Rubber, we fully appreciate that for the motorsport industry fractional gains – in terms of time, performance and budget – can make a huge difference to a team's prospects. With our extensive experience of working with Formula 1, and other niche motorsport manufacturers, Martin's Rubber is agile enough to provide innovative, bespoke rubber seals (and other rubber products), based on the specific individual needs of the customer.
Bespoke motorsport parts
Adam Hooper, Operations Director at Martin's Rubber says: "We've done a lot of work over the years to provide novel solutions for the motorsport industry. This often involves combining various different materials or ideas to produce a completely unique solution. "That's often the case in Formula 1, where they're constantly pushing the envelope of what's possible. However, it equally applies to the defence, aerospace and nuclear industries. What all of these industries have in common is that they are all looking for suppliers with the ideas that can help them to become more cost-effective or efficient", he adds. Of course, time is of the essence for motorsport teams. Meeting stringent deadlines is a critical factor from top to bottom, especially when it comes to developing and testing new performance parts. With that in mind, Martin's Rubber offers a fast-track service, using scheduling software, to ensure that critical new parts can be trackside as quickly as the customer requires.
Seals for motorsport
Martin's Rubber supplies a wide variety of seals for the specialist requirements of the motorsport industry. We can provide gear box seals, shock absorber seals, fuel system seals, KERS system seals and air box seals. We understand that performance is everything in the motorsport arena. However, just as with all our other high quality products, maximum performance doesn't necessarily mean maximum expense. "When you mention Formula 1, people automatically assume that parts are expensive. That's not necessarily the case, particularly when Formula 1 has been driven to reduce costs in recent years. Quality means the appropriate level of function, for the performance that's required. That doesn't necessarily mean that it comes with a huge price tag,'' says Adam.
Performance motorsport parts
We supply to the motorsport industry at all levels of the supply chain. As well as our superior technical prowess, we are able to offer FEA (Finite Element Analysis) to test and run scenarios. We are also able to bond rubbers to engineering plastics, metals and composites to provide the most effective materials solutions. Plus, we are able to execute a variety of manufacturing methods to enable prototyping and development work prior to the full production of your seal – or any other custom rubber part for that matter. Contact Martin's Rubber Company today on 023 8022 6330, or email [email protected], for more information.
The post Why our rubber seals are in pole position with the Motorsport Industry appeared first on Martin's Rubber Company.