Authority unveils schemes to benefit from 1 billion pound transport funding
Posted on 28/07/2013 Category: Rubber Industry News

The first schemes to benefit under a 1 billion pound major transport transformation programme in West Yorkshire have been revealed, yorkshireeveningpost.co.uk reports. Hailed as revolutionary, the scheme promises to improve the lives of people across the region by updating the current transport offering, creating some 20,000 jobs at the same time. Five local councils will combine to create the West Yorkshire Combined Authority, a body which will decide where the funds will be spent. Thus far, a park and ride in Leeds and a suite of improvement measures for the A635 between Leeds and Dewsbury have been identified as projects which will receive funding.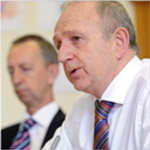 In addition, the authority is proposing an East Leeds orbital road and car park extensions across the region. It is thought that such moves could boost the local economy by 1 billion pound each year. Commenting on the progress, Leeds City Council leader, Keith Wakefield told yorkshirepost.co.uk: "This is good news for people who travel to work and are looking for faster and more efficient connectivity in the region. "It is also good news because it should show we are now linking transport better with the creation of jobs and stronger economic performance." He added that the projects had been selected as early recipients because they have the most impact and can generate the greatest number of jobs.
Author: Elizabeth Smythe
Date: 29 July 2013
The post Authority unveils schemes to benefit from 1 billion pound transport funding appeared first on Martin's Rubber Company.