BT to create 150 engineering jobs in Scotland
Posted on 28/08/2013 Category: Rubber Industry News

BT Group will recruit 150 new engineers after winning contracts to install fibre optic broadband across Scotland. According to newstatesman.com, BT will install fibre optics across the Highlands and Islands, as well as in other parts of Scotland. By installing the new service, BT hopes that 1.46 million homes and offices across Scotland will have access to the superfast broadband by the end of 2014. Around 90 of the engineering jobs will be located in the Highlands and Islands but there will also be jobs available in Inverness, Fort William and Oban, Aberdeen, Glasgow, Edinburgh, Dundee, Dumfries and Galashiels. The jobs will be based in BT's infrastructure division Openreach and based on 18 month fixed contracts. BT Scotland says the service will help fuel the economy across rural Scotland – adding that the new jobs are just the start, reports scotsman.com.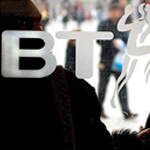 Nicola Sturgeon, deputy first minister of Scotland, said the engineering jobs are a welcome boost to the job market. "These jobs come on the back of our recent announcement of a high-speed broadband network, created in partnership with BT. This initiative will connect communities across rural and urban areas, providing a platform for future economic development and regeneration," she said. This isn't the first time this year BT has taken on more staff in Scotland; in March BT announced it was creating 1,000 new jobs. Author: Laura Varley Date: 29 August 2013
The post BT to create 150 engineering jobs in Scotland appeared first on Martin's Rubber Company.