Construction begins on London residential tower One the Elephant
Posted on 01/08/2013 Category: Rubber Industry News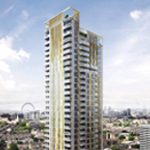 The £3 billion regeneration of London area, Elephant and Castle, has finally began, starting with its key part – One the Elephant. According to london-se1.co.uk, One the Elephant will be a 37 storey residential tower, providing 284 new homes, plus business and retail spaces. Next to the tower will be a leisure centre, which will house a 25 metre swimming pool, gym, café, and crèche. Although there will be no affordable housing in the tower itself, the regeneration of the Elephant and Castle area will provide 5,000 new homes and 1,650 of them will be affordable, reports london24.com. The transport interchange will also be overhauled and there are plans to create more open spaces too.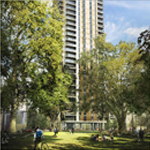 Mayor of London, Boris Johnson, visited the site of Thursday morning (1st August) to signal the start of the construction. He said: "The transformation of Elephant and Castle is continuing apace, bringing thousands of much needed jobs and homes to this important part of the capital. Developments like this at One the Elephant, and next door on the Newington Butts site, are just the beginning, bringing quality homes into the area and helping to rejuvenate the hight street." Around 5,000 new construction jobs will be created thanks to the scheme. Author: Laura Varley
Date: 02 August 2013
The post Construction begins on London residential tower One the Elephant appeared first on Martin's Rubber Company.