Manufacturing needs to be ready to restore economy, claims economist
Posted on 18/06/2013 Category: Rubber Industry News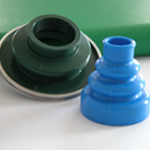 UK manufacturing has to be ready to play a "huge role" in restoring the fortunes of the economy, claims a leading economist. According to packagingeurope.com, former chief economist of HSBC Dennis Turner (speaking at a conference held at PDM13 in Telford) said that UK manufacturing has actually grown in recent years – despite reports to the contrary. Such a turnaround has been helped by the automotive and aerospace industry, while quantitative easing (QE) from the Bank of England has also helped deliver growth and value to the sector, citesprw.com. However, Turner admitted that QE funds had "not fully found their way into manufacturing projects", with many funds used to "shore up" corporate balance sheets. Nonetheless, growth is on the agenda for manufacturers. For example, China looks to its own manufacturing base to supply goods to its growing consumer class over exporting and something similar needs to happen in the UK, he added.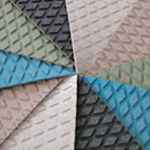 "The UK has to be ready," he explains. "It has skilled labour but it needs more of it. We need to start recognising and rewarding technical skills better than we have been doing." Furthermore, manufacturers should show a degree of flexibility when it comes to employing young people. "Young people graduating from university are saddled with huge debts. Why not do a deal whereby a company funds a student through college in return for that young person working for the company for a set period, say 10 years?" Turner concluded. Author: Ashley Curtis Date: 19th June 2013
The post Manufacturing needs to be ready to restore economy, claims economist appeared first on Martin's Rubber Company.