Value of global rubber market tipped to skyrocket
Posted on 27/06/2013 Category: Rubber Industry News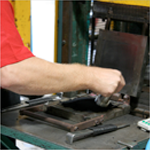 The value of the global rubber market has been tipped to rise by more than £36 billion by 2020. A new report by German research company Ceresana described rubber products as "indispensable in the industrial sector" after making these predictions. It was suggested that demand for synthetic rubber products would increase by two per cent and 7.7 per cent per year throughout the decade. Styrene-butadiene rubber (SBR) was cited as the most important rubber product in the current market. It was estimated that more than 5.4 million tonnes of it was processed in 2012. Polybutadiene (BR) was the second most commonly produced type of synthetic rubber. Around 70 per cent of these two rubbers were used for the production of tyres.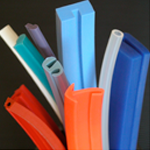 According to recyclinginternational.com, acrylonitrile butadiene rubber (NBR), butyl rubber (IIR), ethylene propylene diene rubber (EPDM), polychloroprene rubber (CR) and polyisoprene rubber (IR) were also listed amongst the "most important" types of rubber in the current era. Currently, the Asia-Pacific region dominates the global rubber market, accounting for roughly half of all rubber consumption and 47 per cent of global output. According toprw.com, this is largely due to the presence of major players in the automobile industry. North America ranked second for rubber consumption, followed by Western Europe and Eastern Europe. Author: Joe Elvin Date: 28 June 2013
The post Value of global rubber market tipped to skyrocket appeared first on Martin's Rubber Company.