Martin's Rubber expertise keeps Gobbler Boats' revolutionary oil recovery vessel ambitions afloat
Posted on 07/12/2015 Category: Case Study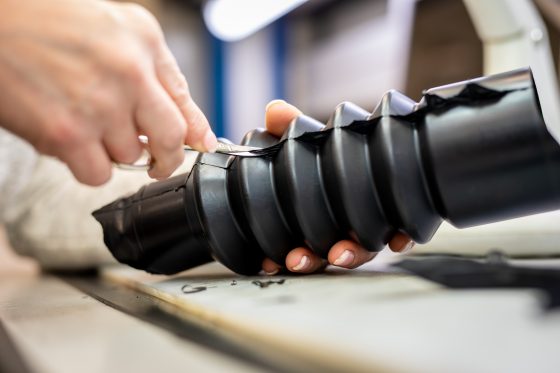 Martin's Rubber Company lent our rubber manufacturing skills and expertise to the development of the revolutionary Gobbler Offshore 290 OSRV; a new vessel touted as a major breakthrough in the global battle against oil pollution. Gobbler Boats provide rapid response, oil recovery vessels, pollution containment systems and equipment for all regions including historical spill areas. Their aim is to enable environmental restoration and the recovery of local community livelihoods in previously inaccessible locations. When the Portsmouth-based company set out to develop a vessel that can remove light and heavy oils from water surfaces in offshore and coastal areas after oil rig failures, vessel groundings, sea spillages and other forms of oil discharge, they turned to Martin's Rubber Company for assistance.
Industrial rubber products expertise
Martin's was instrumental in the build of Gobbler's 8.85-metre-long, 3.25 tonne prototype vessel. Our knowledge and fabrication expertise concerning all types of industrial rubber products enabled us to provide various important features for the Gobbler Offshore 290 project. Among the specialist parts that Martin's supplied was a bespoke rubber fender, which was fabricated from EPDM and required the extrusion to be bent to accommodate the drop down angle on both sides of the ship. We also provided a rubber moulded end fender, designed from an extrusion profile and composite template of the tips of the bow. The moulding was bolted on and the bolt plugs were seal-jetted to fit and then buffed. Martin's also provided a CNC machined Acetal bush, to be used on the swivel head for the towing bollard, as well as various rubber sheet (solid and foam) and solid rubber strip components. Claire Clarke, Sales and Trading Manager at Martin's Rubber Company, said:
This is a good demonstration of the fact that we are a one-stop shop for a variety of manufacture techniques.
More industrial rubber supplies to follow
All the hard work, nine patents, and innovative rubber parts from Martin's Rubber helped Gobbler Boats to scoop two prestigious awards at the Seawork 2015 awards. They won the Vessel Design and Construction award, as well as securing the overall accolade of the Seawork Spirit of Innovation trophy.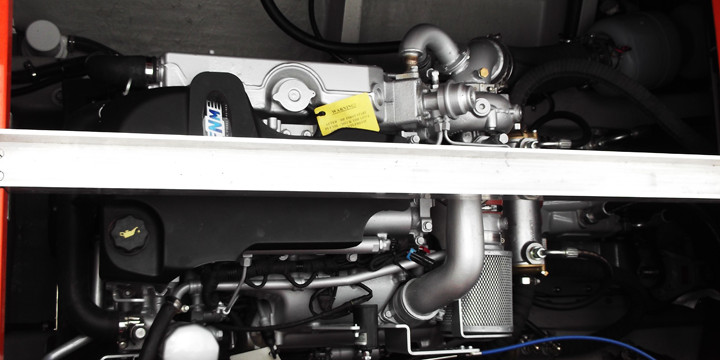 Gobbler Boats now plan to build 100 vessels by the end of 2016 and Martin's Rubber hope to contribute with more industrial rubber supplies in the form of the rollers on their trailers when they go into production. "We have a factory in Portsmouth in the UK, a manufacturing facility in Arizona and options in several other US States. Our eventual target is 500 Gobblers a year per factory, as and when supply catches up with demand," said Paul Jauncey, founder and Managing Director of Gobbler Boats. Contact us today on 023 8022 6330, or email [email protected], for more information about all our rubber manufacturing services and products.
The post Martin's Rubber expertise keeps Gobbler Boats' revolutionary oil recovery vessel ambitions afloat appeared first on Martin's Rubber Company.