Martins support Bloodhound SSC Land Speed Record project
Posted on 01/02/2013 Category: Martins Rubber News

This high-profile project to develop a car that will beat the previously set record of 763mph on land back in 1997, is pushing technology to the next level.  The Thrust team, headed by Richard Noble, has held the World Land Speed record for 25 years, and have already broken the sound barrier.  This new vehicle is to be driven by the very experienced Wing Commander Andy Green, who is aiming to reach 1000mph Mach 1.4 on land. Martin's Rubber are offering ongoing support the to the project in the form of the supply of rubber components.  One of the questions often posed by sceptics of the project is why, in a time of recession, would so much investment be made into a project without benefit?  Martin's, like so many other engineering firms, are feeling the lack of engineering skills in the marketplace acutely, and such a project as this is bound to inspire the next generation of potential engineers as they try to plan a future in a bleak economic climate; perhaps this will steer more of our school-leavers toward the STEM (Science, Technology, Engineering and Design) subjects and ensure Britain's future as a leader in the arena of engineering.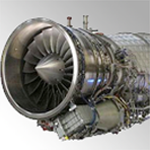 The BLOODHOUND SSC, named after Ron Ayers' first missile, the Bristol Bloodhound 2, is a spectacular vehicle using a carefully selected jet and hybrid rocket for power, a chassis design like none seen previously, and intricately designed components with attention to detail being absolutely critical to the success and safety of the project. We wish them every success in their endeavour – for more information please see their website: https://www.bloodhoundssc.com/ Author: Claire Ford 1 February 2012
The post Martins support Bloodhound SSC Land Speed Record project appeared first on Martin's Rubber Company.