Thumbs up given for million-pound boost to motorsport industry
Posted on 24/06/2013 Category: Rubber Industry News

A new competition has been set up to help small and medium-sized enterprises (SMEs) drive motorsport technologies around the world, reports internationaltrade.co.uk. Organised by Universities and Science Minister David Willetts, the £1 million 'Launchpad' competition will give businesses working as part of England's Motorsport Valley – around Oxfordshire and the surrounding counties – the chance to compete for funding. At the moment, companies in this Valley currently develop components and technologies used in the world of motorsport – in races such as the Indy 500 and Le Mans 24 Hour. It is hoped the investment will help develop new energy and emission efficient technologies within the world of motorsport. Additionally, these technologies could eventually be transferred to the transport, aerospace and defence industries further down the line.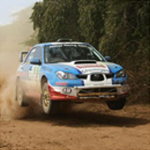 Willetts commented on the investment to gov.uk: "The Motorsport Valley business cluster is a hotbed for innovation and a key driver for growth in the UK. With over 3,500 businesses employing around 40,000 people, the area is already generating global sales in the region of £7 billion. "This new £1 million Launchpad will give some of our brightest companies the chance to strengthen the industry, bring in further investment, and keep the UK as a world leader for the motorsport industry," he added. Author: Ashley Curtis Date: 25th June 2013
The post Thumbs up given for million-pound boost to motorsport industry appeared first on Martin's Rubber Company.