Visit Martins at the same time and park your car for the day
Posted on 12/09/2012 Category: Martins Rubber News

The 2012 edition of the annual Southampton International Boat Show runs in the city from 14th to 23th September on the waterfront not far from us here at Martins Rubber. In easy walking distance from our factory and offices, the Show brings a large influx of visitors, and Martin's also take the opportunity to visit our customers exhibiting at the Show. Since we are so near to the show, it is also good to see our customers visit us here at our facilities in Orchard Place.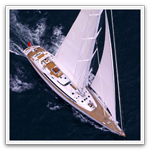 Whether or not you are a marine customer, if you are intending to visit the Show, subject to availability, we are able to offer parking on our site for the day. If you would like to do this, please contact us in advance and arrange to visit, so that we can ensure availability. Author: Adam Hooper Date:13 Sep 2012
The post Visit Martins at the same time and park your car for the day appeared first on Martin's Rubber Company.