Land Rover offers engineering scholarships for women
Posted on 27/08/2013 Category: Rubber Industry News

Car manufacturer Land Rover is offering up three scholarships to young women interested in becoming engineers and the scheme is backed by Zara Phillips. According to birminghammail.co.uk, the engineering scholarships will provide the students with £9,000 over a period of three years. The scheme has been launched in order to persuade more women to consider a career in engineering. At the moment, only 13 per cent of engineers are women, reports thehrdirector.com. Land Rover says it's committed to making the industry more diverse. The campaign was launched by Zara Phillips earlier this year, as said she has been inspired by her grandmother and mother, who have both had a part in the engineering industry.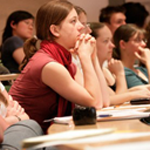 She said: "The UK has a rich heritage of women in engineering, encouraged by the success of the ATS. I'm delighted to be supporting the Range Rover Evoque WISE Scholarship which provides young women the opportunity to progress their career. In the Three Day Eventing world, I compete equally with men and enjoy the challenge. In fact, on the Olympic team there was actually only one man and we all made a great team." Females who have completed their A-levels or GCSE's can apply for the scholarship but the deadline is fast approaching. Entries close on the 31st of August. Author: Laura Varley Date: 28 August 2013
The post Land Rover offers engineering scholarships for women appeared first on Martin's Rubber Company.