Manufacturing lasting relationships in industrial rubber
Posted on 30/12/2015 Category: Gasket sheets, General Martins Rubber blog, O-Rings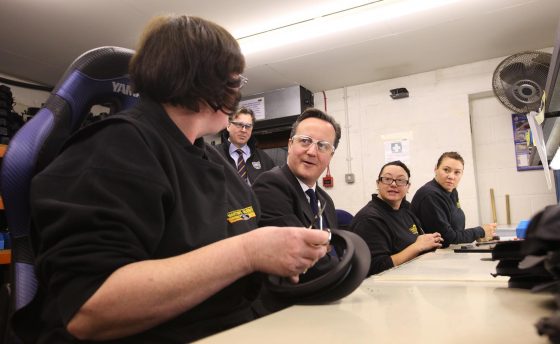 Martin's Rubber Company is a proud supplier of industrial rubber products for a complete spectrum of manufacturing and engineering specialists. In this article, we give you a guide to just some of the industrial rubber solutions that have helped us to manufacture such enduring relationships. Martin's Rubber Company manufactures component parts to specification for assembly lines or as part of a complete solution. Working with designers and engineers, we assist in the creation of a product that works for the customer and end user, as well as being suitable for volume production. We work closely with your purchasing team to agree a suitable delivery schedule using forecasting to ensure the availability of stock.
Everything from gaskets to o-ring seals
We are acutely aware of the criticality of production builds and the implication of downtime. So, whether we are supplying a regular volume of parts for your assembly line, or o-ring seals for equipment maintenance or repair, we ensure that you're kept informed throughout and are ultimately satisfied with your industrial rubber products. Products currently supplied include moulded battery gaskets, bonded rubber assemblies, plunger diaphragms, gaskets and AV mounts, washers, joints, valve seals and kits of parts. Our manufacturing customers are spread across all areas of industry, from automated assembly systems, to print equipment manufacturers, process industry equipment manufacturers and general engineering companies. We can make up kits of parts – including customer free-issued parts, seals and moulded items – and can bag and label parts individually, as well as adding your own branding.
Industrial rubber products for engineers
Many of our customers are engineers. They are either involved in developing solutions for their industry, or responsible for supplying a range of industries with mechanical or industrial solutions. As long established rubber manufacturers, Martin's Rubber helps them to develop solutions accordingly within a specific product or technology. This could be anything from structural engineering, to plastics, CNC machinists, precision metalwork or product development agencies. We supply a multitude of rubber products, ranging from bespoke sealing solutions through to bearing assemblies, gaskets, moulded or fabricated sleeves, seal kits and rubber o-rings, moulded butterfly seals for valves and pumps, diaphragms, rubber extrusions and bonded washers. Standard industrial rubber products such as commonly used seals and O rings are held in stock for immediate dispatch.
Our industrial rubber supplies expertise
There are many reasons to turn to Martin's Rubber Company for your industrial rubber supplies. If you are looking for an industrial rubber manufacturer and engineering specialist that has 150 years of experience, is highly competent, secure and willing to work with you to add value to your products and services, then look no further. Here are a few more reasons to make up your mind:
Scheduling software enables us to manufacture to meet your build schedule or to a spares programme.
First class stock holding facilities and management systems.
Automated alerts to confirm planned delivery dates and notification upon dispatch of goods
Bonding, kitting and sub-assembly.
Technical support and in-house development for product design, prototype and test phase.
FEA (Finite Element Analysis) for running elastomeric designs through test scenarios for analysis prior to manufacture.
Contact us today on 023 8022 6330, or email [email protected], for more information about all our rubber manufacturing services and products.
The post Manufacturing lasting relationships in industrial rubber appeared first on Martin's Rubber Company.